Post by Stan on Jul 8, 2019 13:44:24 GMT
Here my strongest desire and a plea to inspire HaT for the next 1/32 infantry set after the Napoleonic Austrians! Because If you have Austrian Infantry we need French Line Infantry!

I have just received the test sprue of the SYW Austrians in 1/32...The figures look splendid and it makes me over excited that HaT is also planning 1/32 NAPOLEONIC Austrians! With that...My wildest dream in 1/32-54mm steps forward again!
I will tell you a story...It all started...Long ago, I will take you back to the year 2010...
Back then, there still was a 1/32 separate forum...For me, it still is a treasure although the blog is archived I like to visit it once in a while!
In October 2010 HaT posted images of Masters of 1/32 French Line Infantry in Pre-Bardin and in Bardin Uniform for campaigns such as Waterloo.
Now the last one is carried out in 1/72 scale.
It is the Pre Bardin Figures that I still dream of, there is no other company who made them. There are the Italeri 1/32 1805 figures which are sold out (COMPLETELY DEADSTOCK) since a long time and that set contains mainly odd posses. The Armies in Plastic figures are only elites...So no competition there!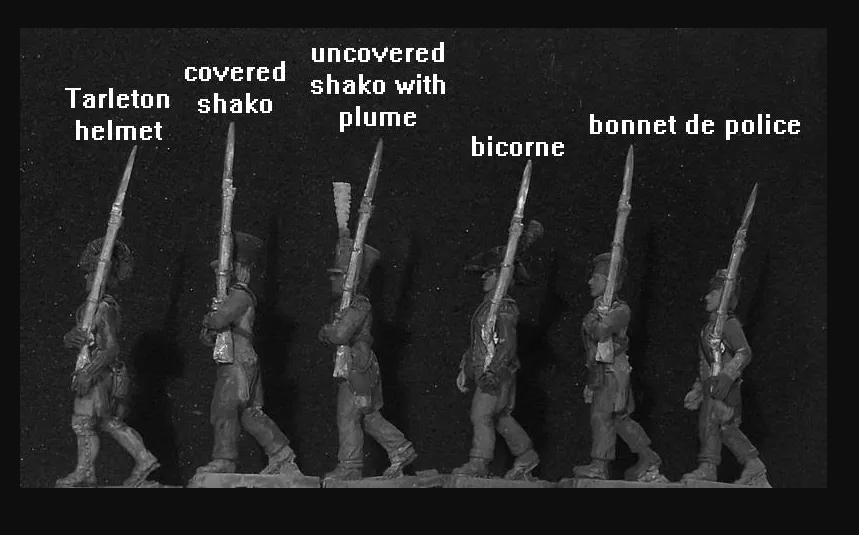 (Image source:
132hatblog.blogspot.com/2010/10/napoleonic-french.html
)
I think HaT would do a great job making these also this set would sell well I believe!; As the images showing below, the sets would come (was the plan) With Shako's, Bicorne, Tarleton Helmet and forage caps/bonnet de Police!
To me, this sounds terrific! This allows you to make Revolutionary wars Demi-Brigades up to French Line Infantry going into Russia still wearing the Habite longue or the French fighting in 1809 in the Campaign of the Danube, 1805 at the Battle of Austerlitz...Everything we want!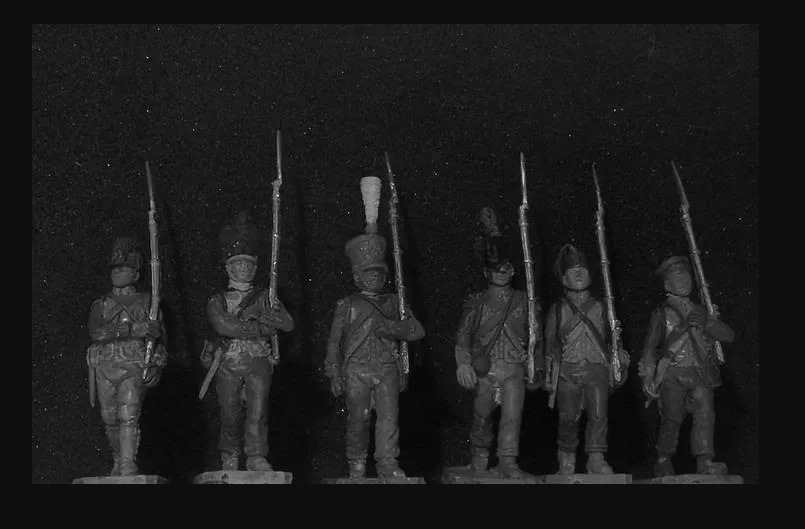 (Source:
132hatblog.blogspot.com/2010/10/pre-bardin-marching-french.html
)
Also, check out HaT's masters for 1/32 French Line infantry 1815! They look great too but the Pre-Bardin are more necessary in my opinion!
This is all I need! And I think everyone gaming, collecting, painting or playing with Napoleonic 1/32 figures! Except for if you wan't to fight Napoleonic battles without French infantry?..
1815 French ->
132hatblog.blogspot.com/2010/10/1815-french.html

Well, this was my plea! Maybe you are not into 1/32 and you are thinking...Why bother? Well, if you are collecting 1/72 or HO...Think for a second about how many different types of French Infantry already HAT only has produced!...Then realise that there is no decent set of Napoleonic French Line infantry in 1/32 scale! Not a set in Pre-Bardin except a set that is sold out!
For the Bardin there are the ex-force which are expensive and come only in a box of nine plus they are a lot bigger then all other manufactures! So imagine there would be no French Line infantry in 1/72..!

So far my plea, I hope this helps and I hope it inspires the HaT team that is putting up great work lately!
Stan